Vacuum Transport Seminar Autumn Seminar 2021 Session 1
October 25, 2021 @ 6:00 pm

-

7:00 pm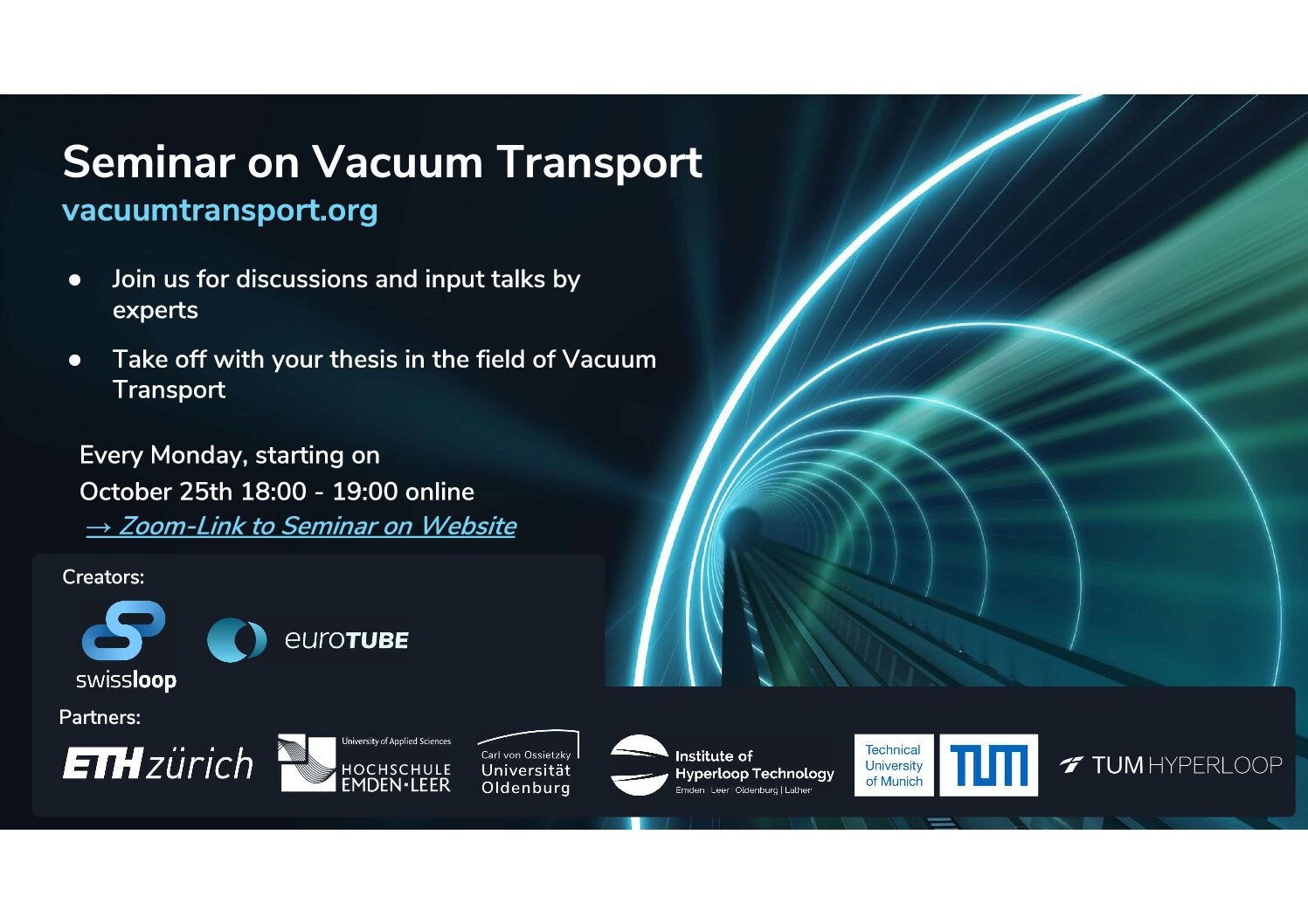 Hosts
Intro to the Vacuum Transport Seminar
Creators and Partners
The Vacuum Transport Seminar's creators and hosts, EuroTube and Swissloop, introduce the seminar as well as their partners introduce themselves, the University of Applied Sciences Emden/Leer, University of Oldenburg, Technical University of Munich (TUM) and TUM Hyperloop. All parties give a short and sweet overview of their Hyperloop research.
Speaker 2
Definition of seat guidelines and realization of a seating concept for the public highspeed transport system Hyperloop
M.Sc. Benjamin Steidl, Maschinenbau und Management, TU Munich
A guideline for seat development in all future Hyperloop vehicles is established and applied as part of the development and conceptual design of the seats for the TUM Hyperloop demonstrator. A comprehensive benchmark of existing and future means of transport and concepts from Hyperloop competitors are also analyzed and evaluated. The requirements for the seats are determined through a literature review and expert interviews with mobility industry experts. The focus of the requirements is on the user-centered design of the seats, with particular attention to ergonomic design. In this way, the long-term competitiveness of the Hyperloop is ensured to take over as large a market share as possible from competitors.