Diese Veranstaltung hat bereits stattgefunden.
Vacuum Transport Seminar Session 1 | 12.04.2021 at 18:00 CET
April 12, 2021 @ 6:00 pm

-

7:00 pm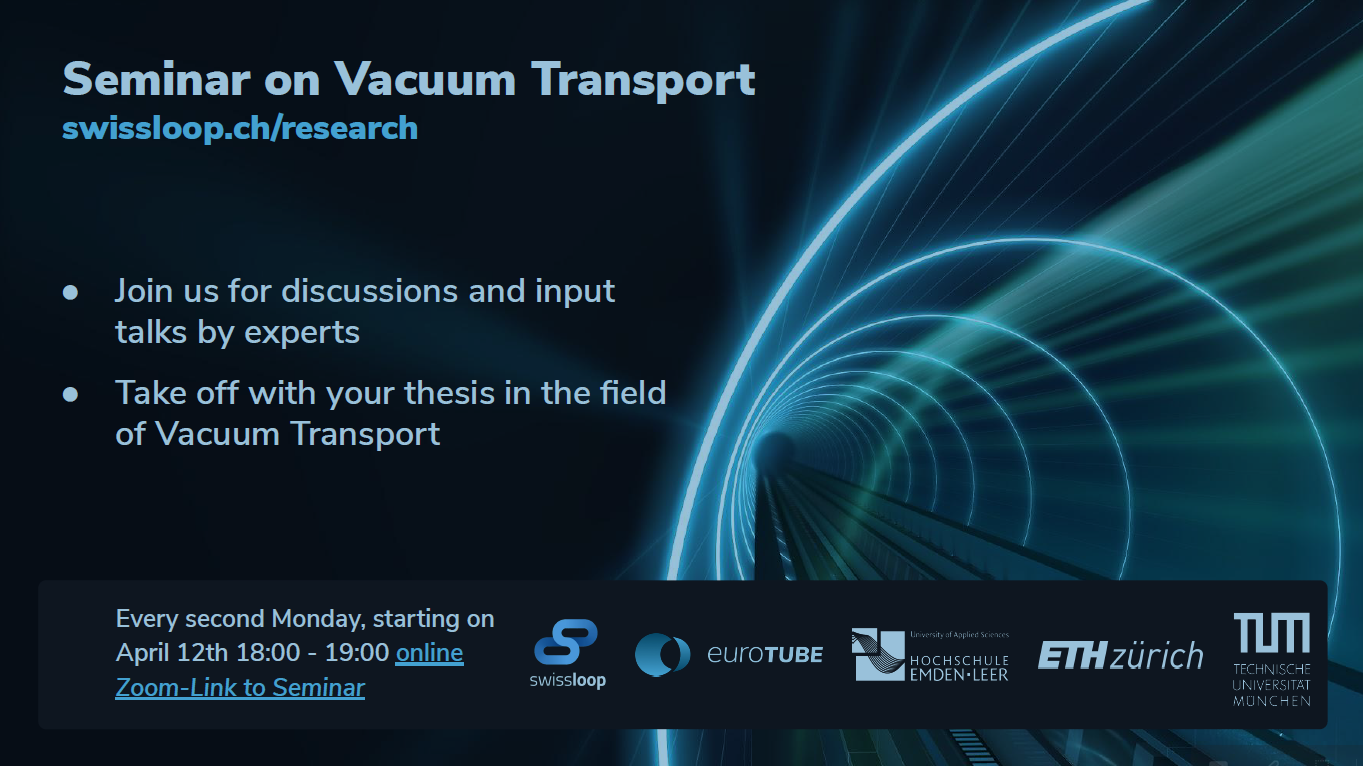 Speaker 1 | Intro to the Vacuum Transport Seminar
The Vacuum Transport Seminar's creators and hosts, EuroTube and Swissloop, introduce the seminar as well as their partners introduce themselves, the University of Applied Sciences Emden/Leer, University of Oldenburg, Technical University of Munich (TUM) and TUM Hyperloop. All parties give a short and sweet overview of their Hyperloop research.
Speaker 2 | Study of Hyperloop Pod equipped with Compressor to overcome Kantrowitz Limit
For high speed Hyperloop systems, if the pod is too big with respect to the tube or if it travels too fast, the flow on the bypass chokes. The mathematical limit which describes when choking occurs is called the Kantrowitz limit. When overcome, the pressure accumulates at the front and the pod is forced to move the whole column of air ahead. This can significantly increase the drag and compromise the performance of the pod. An axial compressor mounted in front of the pod is proposed in the original formulation by Elon musk with the purpose of releasing part of the pressure by allowing more throughput. In this session, the possible benefits of mounting a compressor to mitigate the effects of the Kantrowitz limit under different conditions are discussed.