Diese Veranstaltung hat bereits stattgefunden.
Vacuum Transport Seminar Session 3 | 03.05.2021 at 18:00 CET
Mai 3, 2021 @ 6:00 pm

-

7:00 pm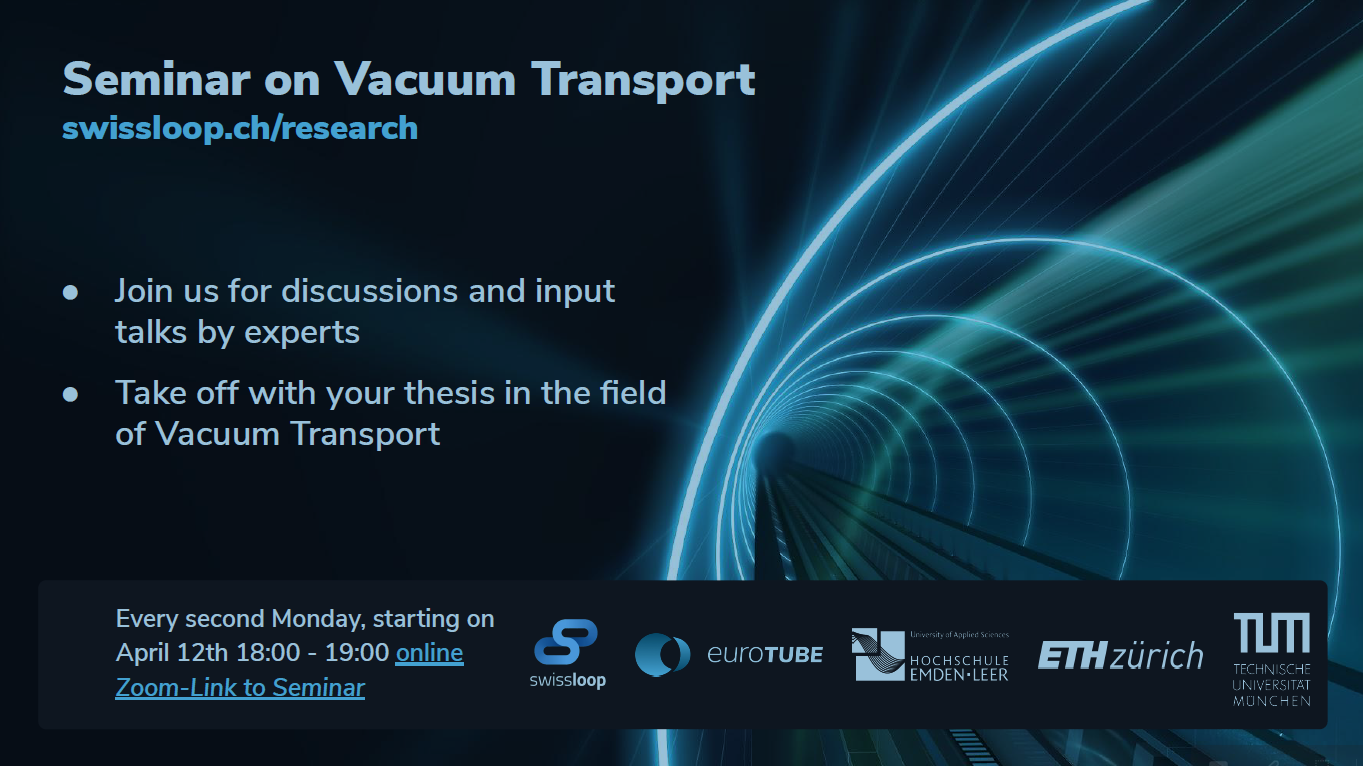 Speaker 1 | Aerodynamic Performance of Successive Travelling Hyperloop Pods
B.Sc. Mechanical Engineering ETH
It is well known from sports and automotive industry that travelling vehicles in near proximity may lead to significant drag reductions. Can we expect a similar flow behaviour for successive travelling Hyperloop pods? Using CFD, the fundamental flow phenomena for two successive travelling pods separated by a variety of different inter-vehicle spacings has been explored and compared to the pod travelling in isolation.
Speaker 2 | Manufacturing process and Digital model of the manufacturing process of the AlphaTube
M.Sc. Industrial Engineering UPV (IT guest ETH)
It is well known that civil engineering projects require a large economic investment and have long manufacturing lead times. How can Just in Time be reduced? By creating a digital mockup of the AlphaTube manufacturing process, process simulations can be performed and the results analyzed for different input data from an industrial organization point of view. This will allow to improve the weak points of the process for a more efficient and controlled real construction.
Speaker 3 | European Hyperloop Week – encouraging sustainable development of Hyperloop
EHW Management Team
The development of Hyperloop has been happening relatively independently in many regions around the world. This kind of approach to new technology encourages innovation and can result in an abundance of great designs, however it also poses problems of convergence of technologies. The European Hyperloop Week was formed on the realisation that collaboration between the groups working on Hyperloop is needed to ensure a streamlined implementation of the transportation system across the European Union and beyond.